The Hand Tools for a Garden You Need to Jump-Start Your Quarantine Garden
Right now, you're spending more time at homethan ever before. Until pandemic passes and there are fewer quarantinerestrictions, many people are finding themselves bored and with little to do.
This is the perfect opportunity to make use ofsuch extreme downtime by doing those things you keep planning but never getaround to, like starting a garden!
There are so many good reasons to have aproductive garden. You're growing fresh vegetables or plants that can be usedin cooking, you're spending more time out in nature, and you're doing somethinggood for the planet.
You may have been putting this off as adaunting task. Well, it isn't! Once you have the right tools, gardening issimple, relaxing, and very satisfying.
If you're concerned with the expense, don'tbe. Tools don't have to cost a lot. Loads of websites have discounts orpromotions like this online offer by Easy Digging.
So how do you get started? Here are some ofthe most useful hand tools every gardener needs in their set.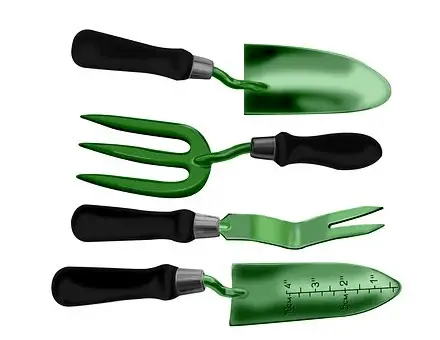 Hand Trowel
Probably the most versatile tool you'll everuse is the hand trowel. This item helps you transfer soil into pots, dig, turnup the earth, plant seeds or bulbs, and pull out weeds.
It's excellent for indoor gardeners who havepotted plants on their balcony. Here's a tip, get one with a colorful handle,so you don't misplace it when putting it down on dirt or grass.
Weeders
Weeds are the enemy of all gardeners. One ofthe first tools you'll want, and one that will get plenty of use is a handweeder.
This item is designed to remove weeds rightfrom the root. The prongs easily penetrate the soil and drag the offendingplants completely out.
Pruning Shears
Not just for rose enthusiasts, pruning shearshave a multitude of uses. They are especially useful for harvesting fruits,vegetables, and herbs.
Their most common use is for cutting smallbranches, vines, and thick stems. You can also use them for breaking downplants ready for the compost heap.  You can get tips for how to sharpen pruning shears if you find yours are getting dull.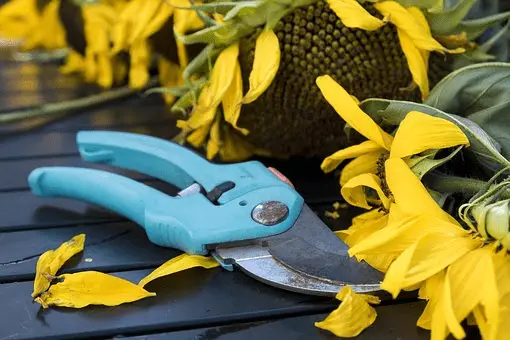 Rakes
A garden tool collection wouldn't be completewithout a rake. A bow rake is not only handy for clearing leaves, but it alsohelps to break up dirt and spread mulch.
Use it to mix dirt and compost before evenlyspreading it out. The beauty of a rake is that you can use it standing up,giving your back some welcome relief.
Garden Hoe
A garden hoe is designed to help get yourgarden started. Most likely, you'll need to clear out your garden beds readyfor use. The blade is designed for chopping through unwanted growth and weeds.
Choose the blade based on the size of the areawhere you'll use it. For small gardens, use a delicate edge. For vegetablegardens or large areas of dirt, you're best to use a wider one.
Garden Fork
Looking like a mini pitchfork, a garden forkhas a variety of uses too. The four heavy-duty tongs make it very handy forlifting soil, loosening hard dirt, and mixing mud with compost.
It's also ideal for breaking up clumps of dirtor digging out weeds in very tight places. They're available in full-sizeversions as well if you want to stay upright.
Wheelbarrow
For those of you with a bigger space, you'llfind a wheelbarrow invaluable. Firstly, you can use it to transport your toolsto the gardening area.
Remove unwanted soil and compost in one tripby loading up the wheelbarrow as much as you can. Just fill it, move it, anddump it. It's that easy.
The Right Time is Now
So what are you waiting for? It's time to stopprocrastinating and put this valuable home-time into good use.
Now that you know which tools are the mosthelpful, you're ready to get started. You don't even need them all to beginwith.
Start with a trowel, a rake, and a hoe andbuild your collection from there. You'll be a budding gardener in no time!