Outdoor Friendly Activities: Keep Your Kids Entertained During the Holidays
The holidays are a time of joy and relaxation for both parents and kids. It's all going great until your children say those two dreaded words out loud: "I'm bored." And if you have a child who loves to stay active and keep their mind continuously occupied, those words will be familiar to you.
Holidays are the time when you need a list of activities to do and places to visit that will tick all the boxes and bring a smile to your kid's face. Stuck for ideas on how to keep your kids entertained during the holidays? Keep reading to discover how to create fun at home and away.
You can always go on a short trip and go kayaking or camping, but whatever the case may be. Ensure that you have, for example, a suitable kayak rack as this article explains. The following is more to give you direction about what activities to do, so it's vital that you have the best gear possible for the activity you're aiming to do.
Essential Kids' Activities List Rules
Let's lay down a few ground rules first before jumping in with the best ways to entertain kids.
Activity must be free to do
It must entail using stuff you have already lying around the house
It also must be something you can do over weekends too
Anyone can spend money in the effort to keep kids busy, but it takes creativity and dedication when you decide on doing only free activities. (It's better for the budget as well!). If you need ideas for the winter check out this article for ideas.
Baking & Cooking Together
Nothing brings a family closer than hanging out in the kitchen and completing a food-based project successfully together. During the festive season, make edibles for handing out when guests come over: sugar cookies, candy treats, home-baked goodies. You'll be surprised what you and your kids can produce using a few basic pantry ingredients.
Amp it up a notch: Why not suggest to your children that whoever mimics a famous TV celebrity chef the best, wins the right to distribute the baked goods? Let them go a bit nuts dressing up as their favorite celeb chef with crazy makeup, clothing, the whole nine yards.
Volunteer to Raise Funds or Help Out at an Animal Shelter
Volunteer work can be fun, and there is nothing more rewarding than getting your kids involved in animal rescue and anti-animal-cruelty causes. Some animal shelters organize sponsored sleepovers on the premises which gives the dogs a chance to receive all the love and affection they crave for one night. The proceeds go towards the shelter and vet services.
Amp it up a notch: Adopt a pet!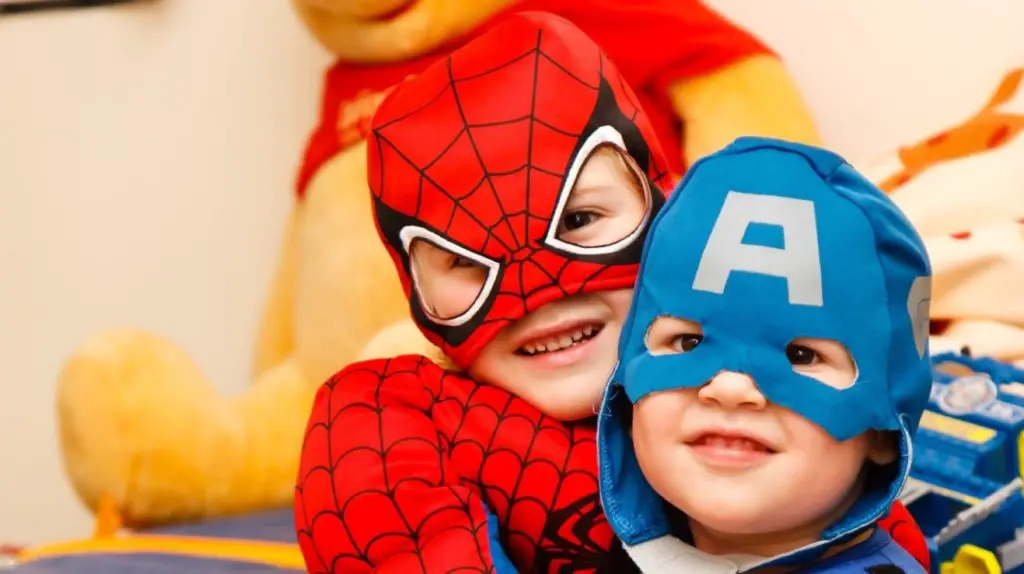 Classic Kids Games
Have you thought about introducing your children to the classic games? Sometimes it's easy to forget about how much fun can be had from teaching kids about favorite games of the past, the games you loved to play as a child.
Hide and go seek
Duck, duck, goose
Charades
Tag
Capture the flag
Be sure to lay down a few guidelines and safety rules before beginning to play a classic kids game. No dangerous hiding places and no tripping up a runner, for example. If you have forgotten some of the best kids' games you played in your youth, here's a good one that can be played indoors when the weather is cold outside.
Amp it up a notch: If you haven't heard of "Hide the Cork" you are missing out on a fun game that the whole family can play indoors or outdoors. Take a used wine or cordial cork (made from REAL cork wood, not the artificial ones), burn one end slightly and then let it cool. You divide into teams if there are more than three of you.
One person or team hides the cork and the other team members must find it when they come back into the room. There will always be at least two people looking for the cork.
The hider can indicate when someone is close to the cork by saying "hot" or "cold". The person who finds the cork gets to hide it next. The person who didn't find the cork gets a black charcoal circle rubbed onto their body or face by the opposite team.
Cards
There are so many games you can teach your kids to play using cards. If the pack is an old one, remember to do a quick check first to see if the deck is full.
Go Fish – All the cards are dealt out and players take turns asking each other for a card to make a pair with one they have in their hands. Get it right, and they have another turn. Get it wrong and it's the next player's turn.
Snap – Shuffle the cards well and deal out the pack evenly. On the count of three, each player puts a card from their pack down in front of them. If two players cards match, the one who says "Snap!" wins all the other person's cards. The player with the most cards at the end, wins.
Joker in the Pack – Deal out all the cards but insert a joker into the cards first. The players take turns in asking each other for cards to make a pair. The one left holding the joker, loses.
Amp it up a notch: Go online and learn a simple card trick to use on friends and family.
Origami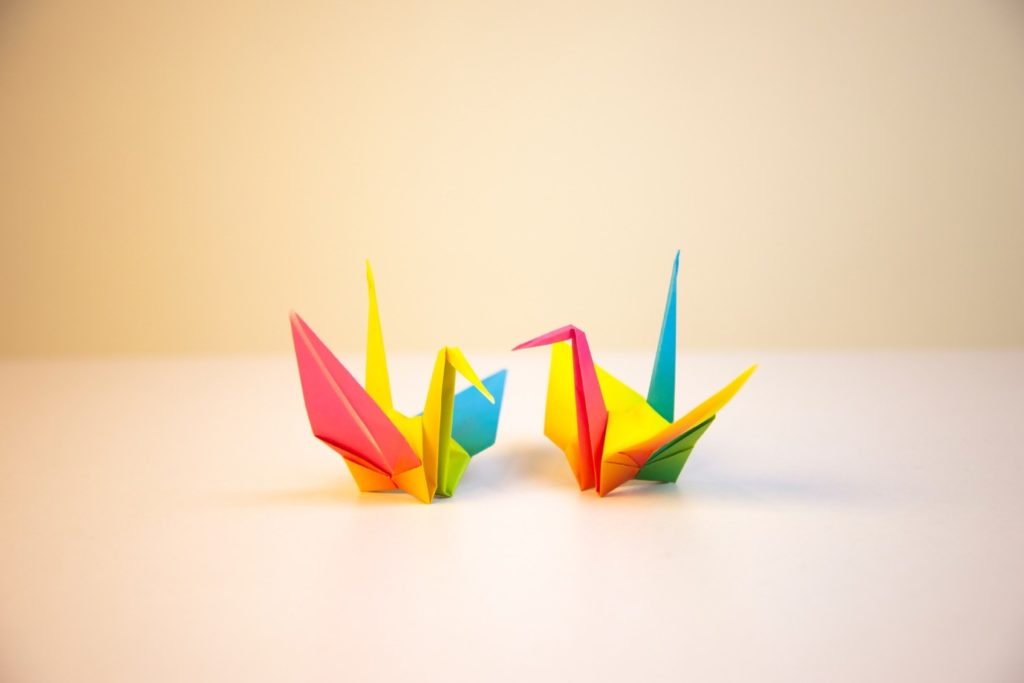 If you get your kids hooked on origami, you might never hear the words "I'm bored" again. Children who have been introduced to origami can grow up to be technical and engineering geniuses. You can start them off with a few torn pages from a textbook and move onto colored papers later.
Cootie Catcher: Kids learn to make these at school, but it would be nice teach your younger children how to do make them at home. They can be decorated with coloring pens or crayons. Also called "Quack-quacks" and "Fortune tellers".
Water Bombs: Adults will also be fascinated to learn how much water a piece of paper can hold inside when it has been folded into a sturdy rectangle shape. Set out some guidelines on where the water bombs can be used when they are finished. Also called "paper balloon" and "origami box".
Paper Boats/Planes: Origami paper boats and planes have been made by school age children for decades. Paper boats can be covered with melted wax to make them waterproof. Planes can be folded into some very aerodynamic projectiles.
Origami Flowers and Animals: Roses, tulips, cranes, swans, foxes, you name it and it can be beautifully created with paper. If your kids can't get enough of origami, buy sheets of colored paper and ask them to create a paper menagerie in a paper forest. Remember to keep the doors and windows closed to block out any strong winds!
Amp it up a notch: This might not be a more complicated origami technique, but it is one of the most fun things you can do with old magazines, kids' scissors, and some glue. Tip: if you don't have glue in the house, you can make an adhesive using flour and water and mix to a paste.
It's very simple. Your children cut out body parts from different pictures in the magazine, and then glue random parts together to create a funny-looking hybrid. The whole family will get hooked on making these. This is also the perfect activity to give your child when they are ill in bed and want an occupation that's amusing, but not too stressful.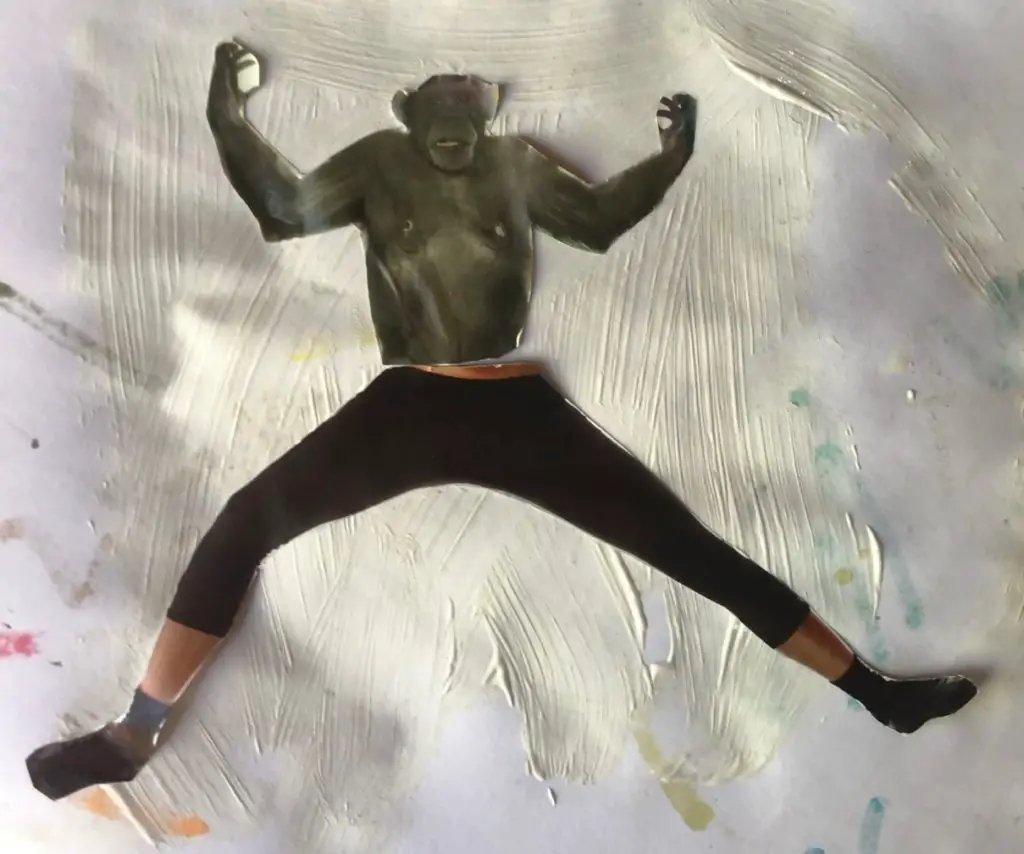 Now that you have some cool activities to do during the holidays, you can rest easy knowing that no one must rely on devices to keep them busy. The best thing about these holiday entertainment suggestions is that any one of these play games have the potential to become a lifetime hobby or passion for your child.
There are so many reports of happy adults with the job of their dreams saying that they became interested in what they do when their parent/s introduced them to it when they were small.
Baking together: chef
Volunteering at an animal shelter: vet
Games and cards: entertainer
Creative play: fashion designer, architect, artist
Don't look at the holidays as only leisure time for the family. Make sure the activities you do together are creating memories that will last a lifetime.